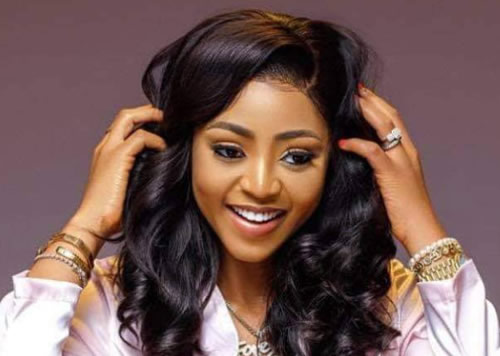 Regina Daniels, née le 16 octobre 2000 à Asaba au Nigeria, est une actrice nigériane tournant depuis 2008 à Nollywood.
Élevé par une mère qui est fondée sur le théâtre, il ne fallut que quelques années à Regina Daniels pour se familiariser avec les rudiments des arts. La jeune actrice a pris d'assaut l'industrie du cinéma nigérian dès l'âge de sept ans. On pense que sa mère, qui est un membre éminent de la Delta State Actors Guild, a réellement joué un rôle essentiel dans la promotion de sa fille au sein de la communauté cinématographique.
En parlant de son éducation, Daniels maîtrise parfaitement les deux domaines (acteur et école). Elle a étudié à la prestigieuse Hollywood International School Asaba, dans l'État du Delta, et a également suivi des cours de communication en masse dans une institution d'élite basée à Okada, l'Université Igbinedion, à Benin City, au Nigeria.
Regina a fait ses débuts professionnels dans le film très populaire de 2015, Nollywood, « Marriage in Sorrow ». Après une performance impressionnante, elle a joué dans plusieurs films nigérians, notamment « Dumebi in School », « The King and The Python », « Python Girl », « The Jericho », « The Jericho » (en tant que producteur), « Wipe your Sorrows », « Twins Apart » (en producteur), « Les larmes de Ojiugo », « La guerre traditionnelle » (partie 1), « Le cercueil suspendu », entre autres.
Ses activités dans le secteur lui ont également permis de partager ses temps de gloire avec des artistes renommés tels que Chinwe Owoh, Yul Edochie, Tonto Dikeh, Ngozi Ezeonu, Mercy Johnson et beaucoup d'autres.La star en herbe a également été nominée pour de nombreux prix dans l'industrie du divertissement. En 2015 et 2016, elle a été nominée pour le prix du plus prometteur actrice au City Movie Award. De même, Regina a été nominée au City People Movie Award de la meilleure actrice dans un second rôle (anglais) en 2016 et au City People Movie Award 2017 de la meilleure actrice de l'année (en anglais).
En janvier 2019, Daniels est nommée coordinatrice, pour la campagne électorale de Atiku Abubakar, auprès des jeunes à Nollywood. En février 2020, elle lance un magazine qui porte son nom dans un hôtel d'Abuja. Elle a également une organisation caritative connue sous le nom de Fondation Regina Daniels.
Le 26 mai 2019, elle affole la toile en se mariant à 19 ans avec le milliardaire nigérian Ned Nwoko, âgé de 59 ans. Le 29 juin 2020, elle donne naissance à son premier enfant avec Nwoko. En juillet 2021, elle lance sa marque de mode Regina Daniels où l'on retrouve des habits pour hommes et femmes. Elle a son actif plus de 2,5M d'abonnés sur sa page Facebook et plus de 10,3M d'abonnés sur Instagram