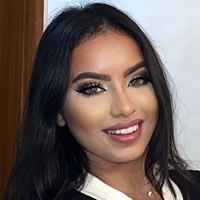 Pack basic
1- Bonjour, avant tout, pouvez-vous vous présenter, nous raconter votre parcours et vos activités
Hello , My name is Chaimaa Bahori , 27 years old Moroccan passionate about procurement & Category management, I've graduate with a master degree in Business Administration and management from Iscae Casablanca Morocco , and also certificate in Forex trading from Insper in Brasil Sao Paulo .
Today, I'm a highly experienced category manager with a demonstrated history of working in the IOT industry. Skilled in shopper and consumer insight, influencing internal and external stakeholders and coaching startups in their purchasing strategy.
2- Et votre vie professionnelle
I've started my career as Startup mentor for more than 3 years, I've coached almost 60 digital Moroccan startups in their financial, sales and marketing strategy, and then in 2021 my career took another edge once I discovered the purchasing and logistic sector, I'm currently a senior procurement and category manager for IOT business,
My typical day consist in acting as a link between the supplier HQ, and local Customer marketing and Sales functions to initiate and implement category marketing activities, including GTM planning with focus on retail presence,
Where the overall objective for position is to drive sell out of, and grow brand preference with the ultimate target of reaching a market leading position.
6– Quel est votre conseil pour les femmes qui veulent réussir ?
My advice for women who want to succeed: believe in yourself, in your potential, work towards achieving your goals. If you failed one day, it's not the end of the world, success only comes after several experiences of failures, Even if it happens that nobody believes in you, you should do it for yourself, and show the world what you are capable of.
"Fearlessness is not the absence of fear. It's the mastery of fear. It's about getting up one more time than we fall down"
7- Votre avis sur la situation de la femme au Maroc
Women in Morocco are increasingly valued in some regions. Nevertheless, there are other environments where it is denigrated and misunderstood. I believe that everything is related to education and mindset. Change is built step by step.
8– Votre avis sur le site ?
I congratulate LE MONDE Féminin for this initiative, and for empowering women entrepreneurs all around the world, I had the opportunity to visit your website, and your various networks, informative content always contributes to the development of nations, and especially of women.
9– Dernier mot ?
Thank you for having me.
Entretien réalisé par Aziz HARCHA
Janvier 2023