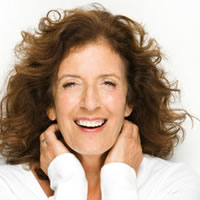 Pack basic
Anita Roddick (1942-2007) était une femme d'affaires et militante de l'environnement britannique qui a fondé la chaîne de magasins de produits de beauté naturels The Body Shop. Elle est née Anita Perella le 23 octobre 1942 à Littlehampton, en Angleterre, et a grandi dans une famille italienne.
Anita a commencé sa carrière en travaillant comme enseignante et journaliste, mais en 1976, elle a décidé de créer sa propre entreprise de produits de beauté naturels. Avec un capital de 4 000 livres sterling, elle a ouvert le premier magasin The Body Shop à Brighton, en Angleterre. L'entreprise s'est rapidement développée et est devenue l'une des plus grandes chaînes de magasins de produits de beauté naturels au monde.
En addition à son succès professionnel, Anita était également connue pour son engagement en faveur de l'environnement et de la justice sociale. Elle a créé la Fondation Body Shop, qui vise à promouvoir la durabilité et les droits de l'homme à travers le monde. Anita est décédée le 10 septembre 2007, mais son héritage dans le monde des affaires et de la philanthropie perdure.