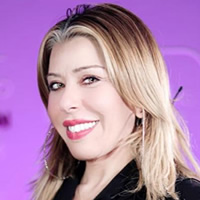 Pack basic
1- Bonjour, avant tout, pouvez-vous vous présenter, nous raconter votre parcours et vos activités
I am Imen Chtourou, a dedicated sociologist specialized in labor and organizational dynamics. My career has been driven by a profound passion for development and change management. I firmly believe in enhancing performance within the Tunisian market and am particularly enthusiastic about aligning performance with our cultural specificities. This belief has guided my aspiration to hold the position of Managing Director at a company specializing in management consulting and development
EFE AcademyTunisia https://efetunisie-academy.com
where I can contribute my expertise to support and lead organizations.
2- Et votre vie professionnelle
– It's wonderful to feel that I thrive in an environment where I face diverse challenges, where I can create which can certainly provide me with a constant source of enthusiasm and adrenaline. Adopting such a dynamic professional life can lead to my personal and professional growth.
3- Et pourquoi ce secteur d'activité
I am deeply drawn to the various career adventures of senior managers whom I interact with daily. They impart their wealth of industry and managerial experiences to me, which continually enriches my knowledge in risk management and project management. The developmental nature of this sector, coupled with its multidisciplinary expertise, only serves to enhance my professional identity. Learning from our leaders and striving for a level of expertise and excellence is a path I'm truly passionate about.
4– Quels sont vos projets à venir ?
Given my academic background, expertise in placement, managerial coaching, and experience in profiling and assessing top managers within our market over the past decade, I see a short-term projection toward creating a Tunisian blended E-learning digital platform. This platform would promote profiles based on their cultural specificities, aligning with the industry 4.0. The aim is to attract foreign investors not only based on the quality of hard skills but also on soft skills.
5 Quels sont les moments ou événements qui ont changé votre vie:
My recent transition to a new position was characterized by the development of my maturity as I directly faced responsibilities as the primary decision-maker. I learned from the mistakes of my predecessors in management, which helped me shape my own management style. I emphasized my values and dreams while also seeking to understand the values of others, despite the daily challenges I face due to a misunderstanding of my managerial responsibilities.
6– Quel est votre conseil pour les femmes qui veulent réussir ?
To know when to say no and when to yield; to be courageous and perseverant; to dare to be oneself, the only way to make a mark in life
7- Votre avis sur la situation de la femme en Tunisie
The situation of women in our country is relatively good, but there are certainly areas for improvement. Moreover, this is the case in every country in the world. We are making progress every day.
8– Votre avis sur le site ?
Honored to be contacted by your website, this allows me to interact from various profiles, both junior and senior, and learn from their experiences. Naturally, I am committed to promoting women's empowerment.)
9– Dernier mot?
We would appreciate it if you could give us the chance to develop during our journey of change.
Entretien réalisé par Aziz HARCHA
Novembre 2023
-Découvrez les autres interviews