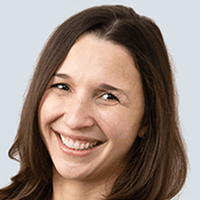 Pack basic
Véronique Lecault est une Entrepreneure, scientifique et ingénieure, elle aime travailler à l'interface des affaires, de la technologie et de la biologie pour offrir des thérapies améliorées aux patients.
Elle a cofondé AbCellera, une société canadienne de biotechnologie axée sur la découverte d'anticorps thérapeutiques à partir de répertoires immunitaires naturels.
Engagé dans des partenariats pour développer des anticorps de nouvelle génération, AbCellera a récemment annoncé sa collaboration avec la société mondiale de soins de santé Novartis. Plus tôt cette année, AbCellera a signé un accord avec la Fondation Bill et Melinda Gates pour lutter contre les maladies infectieuses et accélérer la recherche en santé mondiale. En 2017, AbCellera a remporté le prix LifeSciences BC Growth Stage Company of the Year.